| Posted in Nike , Titan | Posted on Thursday, June 14, 2012
On the same day
Matt Cain threw the greatest perfect game in MLB history
for my San Francisco Giants, TeamLMS and #NT struck out and failed to bring home a pair of Yeezy 2s (Does Mong count? He has a #NT account and posted a few times). It's all good, though. I took over the bar, acted as a waiter and served alcohol until everything was gone. Good times, y'all!
Welcome
Around 200 hopefuls and only 6 pairs? Yup, chaos!
Nix on the 1s and 2s
#NT ALL DAY ERRDAY
New issue of
STATUS
out now. Grab a copy, yo! (Hi Rosario, hello Tina!)
Ces and Ting
Team LMS
JC fresh from Singapre with RJ, Toots KNOWS and Doc Mon. Nice tee, Doc!
I spy a
Mighty Kicks
tee. Identify yourself!
Hans
Let the The Hunger Games begin!
I volunteered to draw names hoping I'd luckily pick my own, lol.
All-star attendance
And I mean all-star
Migs Rocha winning the only size 11
Game over
Team LMS x NT
LVs and Titaniums
Mackie offering beer
Time to get people drunk!
Lovebirds
The guy on the right most drank the most
Royalty STATUS
Levon (
Titan
) and Martin (
solemovement
)
RIP to my tee (-_0)
Z, M and DT
RJay and Dann
All lit up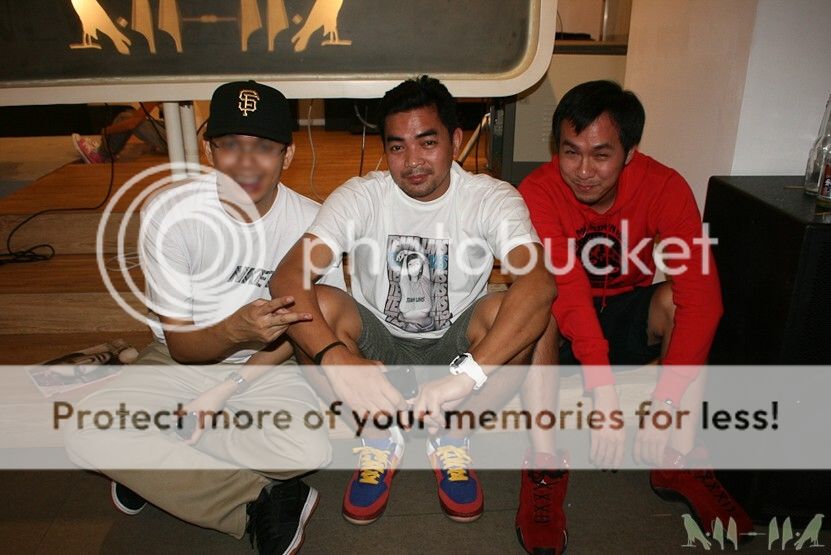 Banj Billions!
Wine was out. Time for the deadly stuff!
Su!
Su again!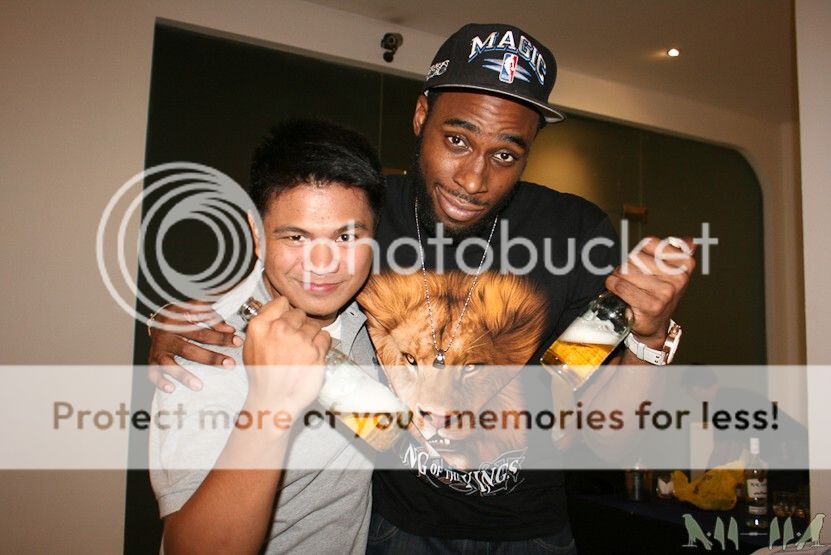 Did I say good times?
Yup, it was THAT kind of a night.
Shout outs to Nike Philippines, Titan/RSA-Titan for making it happen! Only you awesome peeps would throw an event like this for 6 pairs. I love you guys!
I rarely say this but can we get a RESTOCK? Not 6 but more like 600 pairs. I want the black ones too! So yeah 1200 pairs in total.
To those asking if the contest was rigged go slap yourself. Yes, Saab won a pair. Mong won a pair. Migs Rocha won a pair. But you know what? I'm glad they took home half of the available pairs. At least I know they won't resell them.
Saying what up to those who stayed back and put up with me and all the bottles I passed around. I may not remember your names (I'm the worst at remembering names) but I'll definitely remember this fun night!
The after party with DT, Shoty, Tony, Su, Annika, Rey and John Lloyd (is that even his real name?) was CCTV-worthy. Can you say VIDEOS?