| Posted in Puma | Posted on Tuesday, July 31, 2012
PUMA's Jamaican-Themed Destination Brings Free Entertainment, Shopping and Sports Concept to Brick Lane, London for 17 Days and Nights!
About PUMA YARD
Free to the public and open from Friday, July 27 to Sunday August 12, 2012, the 479,160 square foot PUMA YARD comprises an indoor PUMA Social Club and an outdoor BACK YARD. The BACK YARD, which can accommodate 500 guests at a time, will feature Kingston-inspired food stalls serving authentic Jamaican cuisine, a Beach Bar with refreshing island libations, music and entertainment, recreational areas and the PUMA Speed Test where consumers can test their top speed on a track.
Also situated within the BACK YARD is the PUMA QUAD, a retail space built from four 40-foot shipping containers, featuring a multi-level shopping experience complete with a rooftop deck bar. Visitors can score exclusive PUMA YARD lifestyle-performance products and fan wear designed exclusively for PUMA by Cedella Marley, daughter of reggae legend Bob Marley.
Adjoining the BACK YARD is the indoor PUMA Social Club, a shared social space with capacity for another 500 guests where PUMA will host events and everyone-can-join fantivities like foosball and ping-pong. This Kingston-cool lounge pays homage to the "After Hours Athlete" who finds inspiration in social competitions among friends, rather than hardcore sporting endeavours. The PUMA Social Club at the PUMA YARD is a continuation of the popular Social Clubs that PUMA has launched in major cities all over the globe, from Abu Dhabi to New York to Tokyo to Paris and beyond, celebrating the "After Hours Athlete." A VIP section within this PUMA Social Club will serve as a special hospitality space for executives and VIPs.
The musical line up
Pop-up store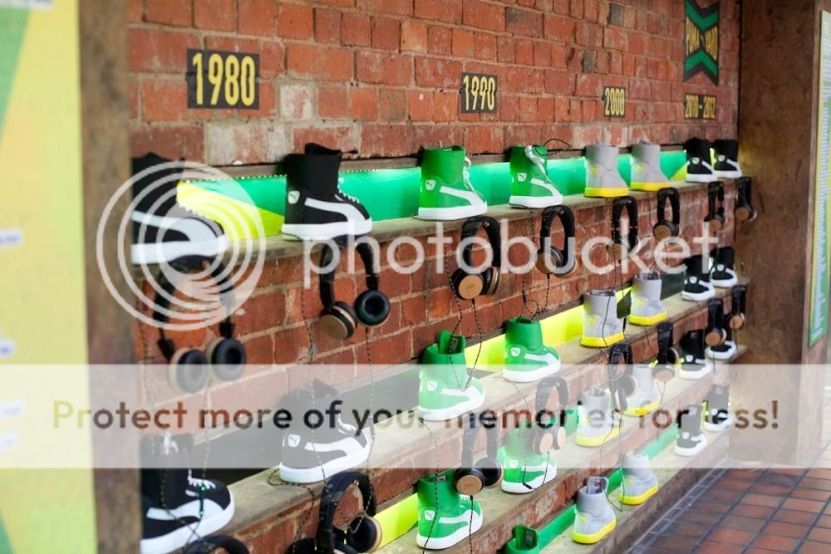 For updates and even photos visit Puma on facebook
HERE
.