| Posted in | Posted on Friday, February 01, 2013
Dear Dad,
I had a super fun day with you. We need to do this more often, like play basketball, video games or watch a movie. It was nice to hang out with you (reminiscing moments with you). I hope we can cherish these moments forever. I love you Dad!
Love,
Jay
I wish it was that easy, I really wish it was. For now, I'll take rare moments like these, make the most of out it, and thank God for giving me the strength to not give up.
AKA
Dolan Kaepernick
.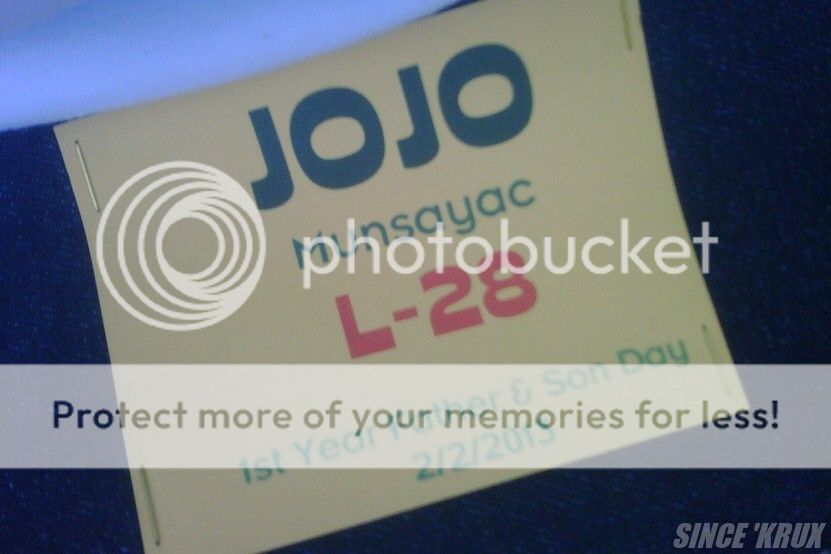 It still looks the same as it did 20 years ago.
My son reppin' The Three Stripes.
There were hotdog stands everywhere!
My son and his classmates working on a class banner.
Lunch!
I thought I saw my ex on my way to the restroom. I wasn't sure if that was her since I haven't seen her in 3 long years. If you're reading this, I'd like to thank you for today.
Oh, and nice hair.
:)