Some people talk the talk, while others listen to someone talk hoping to be inspired and maybe sneak in a photograph/autograph. Now most of the folks below? They walk the walk then they go the extra mile and walk the walk some more. All for the sake of having good fun. None of that ningas cogon effect, boy.
This is how things are done. THIS IS WE LEGENDARY. And this is what went down on Halloween night.
And you thought I'd never be back.
I brought GOLD!
Mama Mia. HNNNNNNNG.
The freaks are out tonight
Tonight's bag lady
Mr. Legendary Officer
Black courtesy of Red
Moi
Jo
wL rider Kenneth
Akuma getting ready
Rambuto
Moi's mole is alive
Akuma in his natural element
Superheros want some fun too
WEE OOH, WEE OOH, WEE
Shots!
Johnny Bravo!
BOOM!
Spot the not
Guess which one crashed the party?
West Coast has THE MOST
Regla Boy in the building
Definitely eye popping
Homemade goodness. Lick!
Red Horse that bish
It's a monkey! Err gorilla.
Jose (Secret Service) has a package in this package
The second cumming
Time to mail George back stateside
I can imagine myself in this situation but with Mia hand feeding me grapes.
Then she saw something she liked. Challenge Court SB "Kings!"
Ain't this the greatest gift EVAR?
Mia and Akuma look good together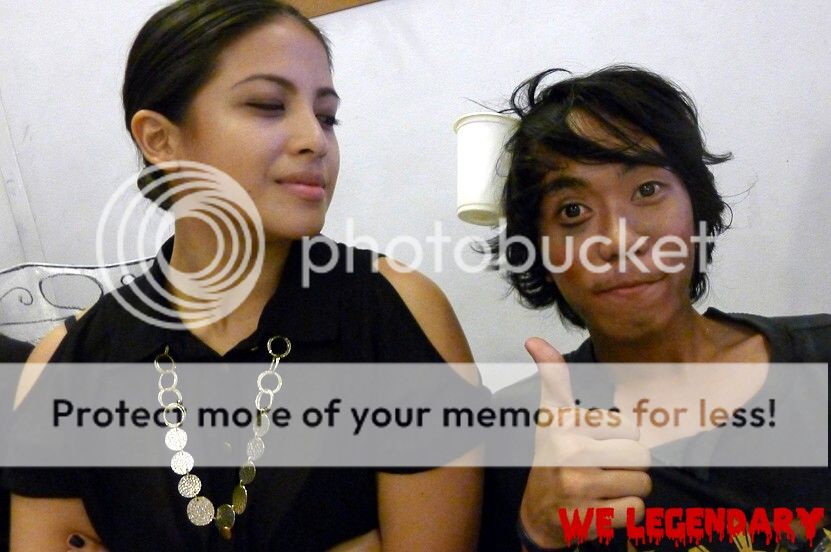 Put in the work and reap the rewards
KEL PSY
I volunteer for others
Mia drawing the winners
WL GANGNAM STYLE! (Good sport, dude)
Grease Money Team Wendell
More winners to purchase the Nike SB x Levi's shoe
The Deck. No trick.
Forever a treat!
Now that was fun.