| Posted in Titan | Posted on Thursday, November 22, 2012
Hi!
I would like to invite you to the opening of our newest store, Titan 2 Parkade on November 22 at 6PM onwards. Titan 2 Parkade will be positioned as our Flagship Store, where where the truest, deepest Titan experience will come to life for our consumers.
The store will open with a By-Invitation Opening Day on Nov 22 at 6PM and to the general public on Black Friday, Nov 23.
In line with Opening Day, the Deer Valley Titans are coming home with a new capsule collection, continuing with our collaborative work with local clothing brand, UNSCHLD and Mark Ong aka SBTG.
Sending you the TItan 2 Parkade flyer, hope you can post on your respective sites. Again, appreciate your support for the Titan brand!
See you Thursday!
Raoul
========================================================
I came, I saw and I captured. (click to play)
Welcome to 2 Parkade
#FLOTG
Titan x UNSCHLD x SBTG
Friday madness
Le sigh
By Mr. and Mrs. SBTG
I want one!
Peep the rest of the store
Deer Valley Titans Caspule Collection
Get a fresh cut before/after shopping for bball kicks
I love this piece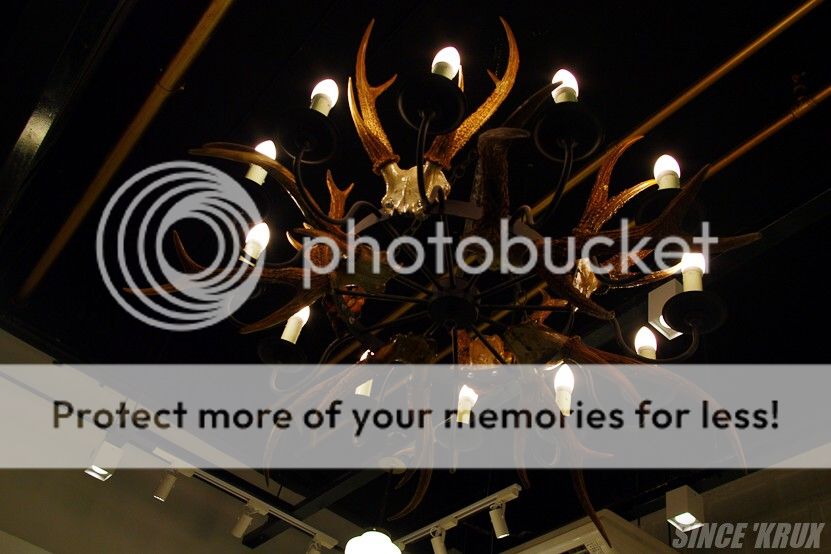 Free food!
Margaux makes everything look better, lol.
Mmmmm curly fries
DJ Aryan on the 1s and 2s
Free alcohol!
And free smiles. Say hello to Carolyne, Anikka and Mitch. Holla at them if you want a US Green Card, lol.
I love the leather couch and plush rug
3 chairz!
#SwooshLove
Titan giants Migs and Suu Chainz!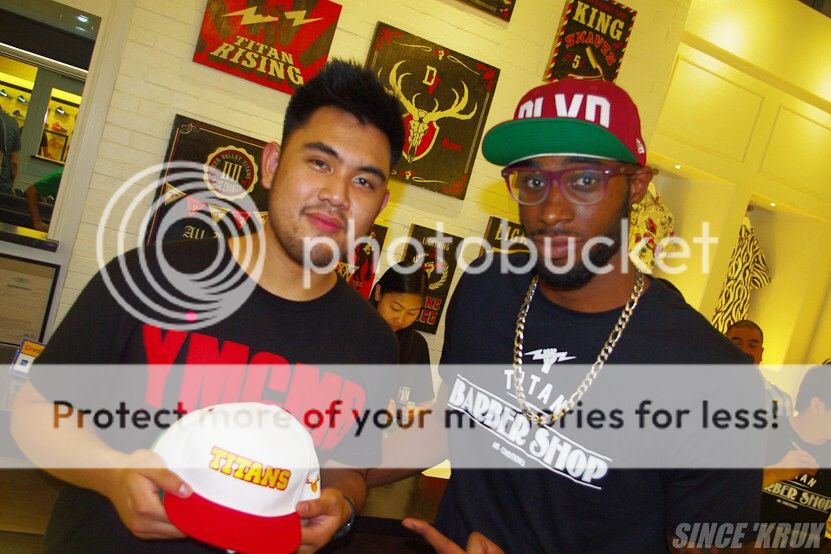 Raoul is camera shy
Supermikki x UNSCHLD
From LA to The Bay
Darwin aka Munsy Man 2.0
So adorable!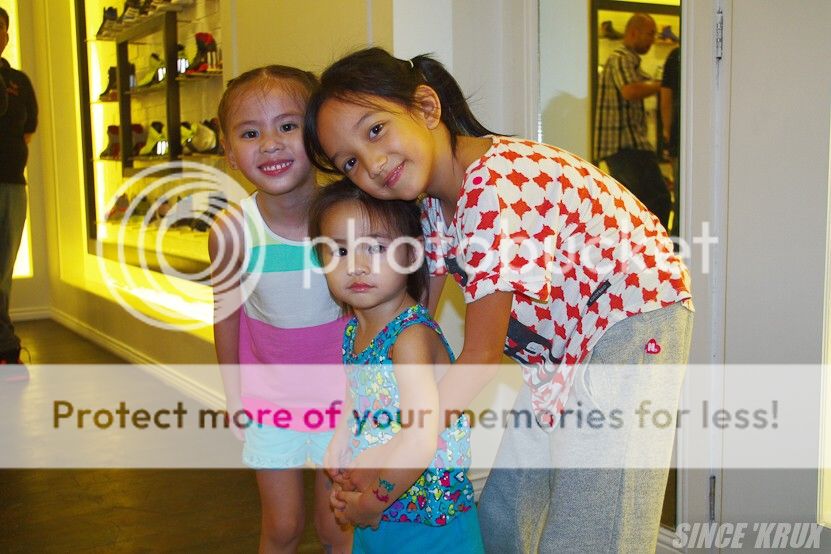 Where's Linda Jean aka Honey Boo Boo? It's James Yap, yo!
Margaux with Anton (Gourmet/Sneak Peek)
Jessica, Aaron and Miss Mae
Miss Mae's Nike Dunk Sky High Liberty (hidden wedge)
Nice hat Jandric
Michi!!!
Mike Cons and Christel
Michelle, Mackie and
Your Daily Dose of Marc
Team LMS!
Titan Gods
Su being interviewed
Why can't all sneakerheads be as nice as these 3?
Mr. and Mrs. SBTG with Dennis and Raoul
Kevin and his companion
Cola!
Mel (Vans)
No private videos here
Star-studded
Mike and Martin
Mark (SBTG) and Sue-Anne
Now that's a collaboration worth coppin'. SBTG x Kicks Lab x Thrasher Buchanan Dog!!!
Supermikki with the second set
Mark Ong with Red Bull's EJ and Kamille
There's something about women rocking Air Jordans
Kamille, Al and JC
Jandric has 99 problems but beautiful women ain't one
More cheesesteak sammich!
Christel and Notti
Mark Ong with Miggy and Mong (Chicosci)
Titan has the best crew
Isn't she gorgeous?
Nandro arrived late and the alcohol I saved for him wasn't enough
Where to next girls?
Congratulations to the whole Titan family. I'm totally digging your 2 Parkade space.
It's time to go international my dudes!