| Posted in | Posted on Wednesday, March 21, 2012
Back in 1992 I graduated from the Ateneo Grade School. 20 years later, I'm back in the same covered courts to attend my eldest son's graduation.
The original plan was to park the car in Regis Center (finding a vacant parking spot in Ateneo has always been a headache), cross Katipunan Avenue and take a tricycle to the high school grounds but it started drizzling. Isn't it supposed to be the start of summer?
I stopped by this joint to get a quick bite so I wouldn't go hungry during the 3 hour ceremony. The last time I went was in 2010 with
@gonzylla
and
@littlemissval
at the Ayala Triangle Gardens. Chicken was blah so this time I ordered the fish fillet sandwich.
I felt so sorry when my food was served. Look at how small this shit is. It was about the size of a peso bill. Bon Chon, NEVER AGAIN!
Back to the basement to get the car. I asked my son if I had to wear a barong and he said no so I went as a crip. #allblueeverything
I arrived a little before 4pm and kept driving around looking for parking
Still no parking. I'm late!
Surprised the car next to my son's left so yey I got to park. Now off to the covered courts!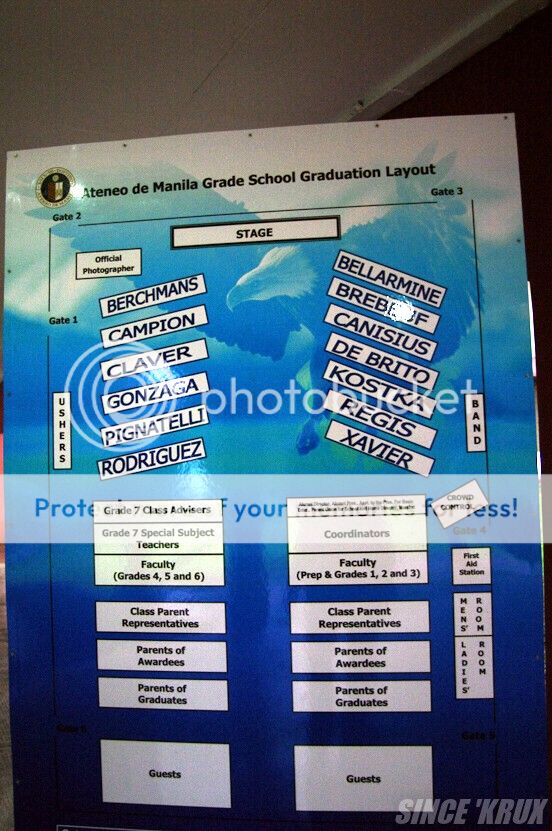 I missed the entrance march but stayed until the ceremony was over
These athletic navy Converse Chuck Talyor Boot Ox go hard
Got me teary eyed
There he is!
Congratulations Jay!
Also to the rest of the Ateneo Grade School batch 2012!
I'm so proud of you.
♥