And they do, too! (click to play)
"The New Guy" and wL Ronac Manager
@moyweLegendary
* BOWS DOWN *
First five
First in line
Saturday was like friends and family day at wL Ronac
It's always nice to have a buddy go sneaker shopping with you
Livestrong. LIVE STRONGER.
They asked if I was srs about
THIS
entry. I told them to see for themselves. The verdict? PRod 5s are SICK.
Box on box on box
Two purrrs please
Mother and son combo number 1
Mother and son combo number 2. Three pairs of Nike SB goodness.
Mother and son combo number 3
I need this tee!
Great seeing couples come through the shop
Together
Dope Kobe IDs
JC, Mackie, Marc, Christel, Martin and RJ. Great peeps chillin' The Deck style. You jelly?
Hugs for hats. Deal?
Special shout outs to Clarence, Francis, Nina, Allan and Jeric. Enjoy your pairs! :)
Another happy couple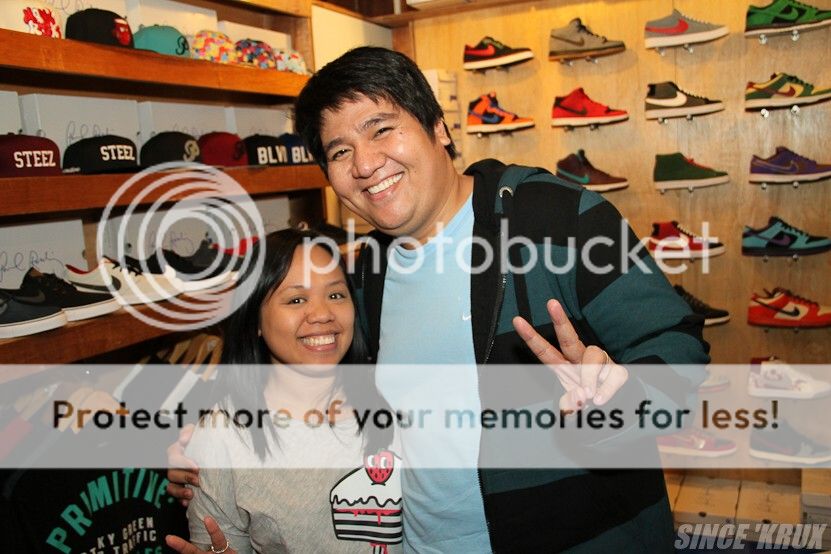 Drove through hours of heavy traffic for a pair of Cory Kennedy Janoskis
Hello!
What's up Drew!
Click
HERE
for the full set.
As always... WE. THANK. YOU.
See you again soon!
* WINK *