2012 is proving to be an interesting year for shoeaholics. We've seen big sports brands leak (controlled leak) most of the good stuff that they'll be releasing this year. Now it's the turn of independent players to showcase their wares. Surprisingly, they got a lot of interesting styles and colorways. Here are some of my picks from Gourmet's Spring 2012 collection.
I found my new beaters and they look good, perfect for the harsh elements in the city. Imagine walking in the rain with these babies. They're not waterproof but the rubber uppers will repel water.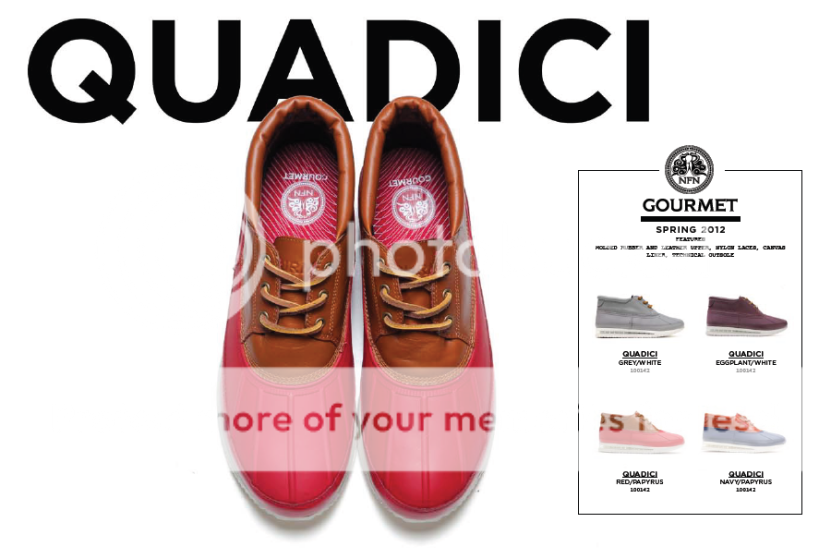 Also available in high top.
Gourmet x Primitive collaboration
There's something about clean lines and straps on shoes. This style has both plus nice supple leather.
Camo joints are sick. As sick as my
first pair of Gourmet Quattro
.
You want something basic? Gourmet got you covered.
Must have boots. Just look at how nice that leather is.
Who said animal prints were only for females?
Another favorite Gourmet silhouette of mine.
Most styles posted above should be available locally soon. I'll keep you all posted.
:)