Twice a year sneaker aficionados set their egos aside and get together to showcase their wares (and wears) at the only sneaker collector convention in the country founded by Antonio Aguirre, Jr. What started out as a small group has grown into a bona fide avenue for almost everyone in the scene to exhibit and share what they have while having fun. (which to me is the most important thing)
I know I raise a lot of eyebrows whenever I feature Sole Slam on my site but you know what? The joke is on all the haters who thought they could divide the sneaker community by using this event for their own benefit and making it seem like they are better than the next collector. I deal with one person and one person only and so far we both agree that there's only one direction that we should all take.
FORWARD!
I dig this table's variety
Old-school Champion jerseys
No Ellington? :\
Gourmet Footwear
The belts always get me. I hope the next ones will have spinners on them!
DJ Aryan Magat
Antonio ready to make it rain
GAME OVER
Yo-yo, yo!
DJ Jena!
Cody and Aubrey
Power hitter
When LMS stands for something else
Congratulations Antonio!
DJ Teaze and DJ Skratchmark
Aubrey and Thea
Hmmm...
Hmmm...
Notti and Supermikki
Mike Love is alive!
What a cutie!
Kevin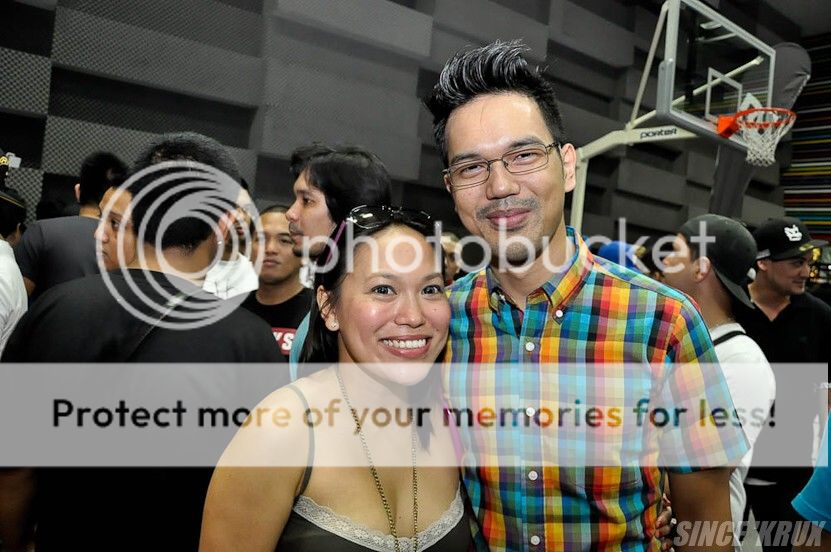 Terminal peeps and Mars Miranda
First time seeing something like this
Look!
* THROWS HAND IN THE SKY *
Nix Dam P!
Fashion designer Sassa Jimenez in the building!
DAT J KIDD JERSEY!
Paloma and Ira
Mara rockin' Concord XIs HNNNNNNNNNG
Even the blue boys dig it.
This is you. This is Sole Slam.
Big shout out to Al for coming through with the exclusive photos!
Follow Sole Slam on twitter
HERE
and check out the facebook page
HERE
.