| Posted in Vans | Posted on Friday, September 21, 2012
You know what I love most about Vans? They know how to give back to their customers. How many other brands do you know of throw parties like this? Free entrance, free food and drinks, customized Vans exhibit, live art, three female DJs, live bands and lots of giveaways. Only Vans!
Definitely a classic. Truly Manila.
Vans commissioned a bunch of artists to produce these artworks using Vans sneaks as canvas.
Closer look
Googly
BellaReena
's work. I'm such an idz for thinking they were Breaking Bad inspired.
Guess the artists
My fav
Nail art station
DJ Jena
and
DJ Teaze
They killed it!
With Anikka, DJ Skratchmark, Sanya Smith and Angelo Mendez.
Vans, Vans, Vans, Vans, Vans
The man behind the reemergence of Vans in the Philippines, Meester
WendellVans
.
Alex is back!
They all love Vans.
Double fisting early.
Create your own
One more shot of Alex and her sister
This girl sang, rapped and did the dougie.
She sang too.
JoeyTooFresh in the building!
The Don
Sanya Gangnam Style
Kat's friend, Kat's friend, Kat's friend, Kat's friend and Kat.
Teaze!
Treasure the future
Akuma!
Heyyy
They asked for hats and they got hats
Kat is cool because she tolerates my unusual ways always. She never patronizes nor mocks me. Makes me love Vans even more.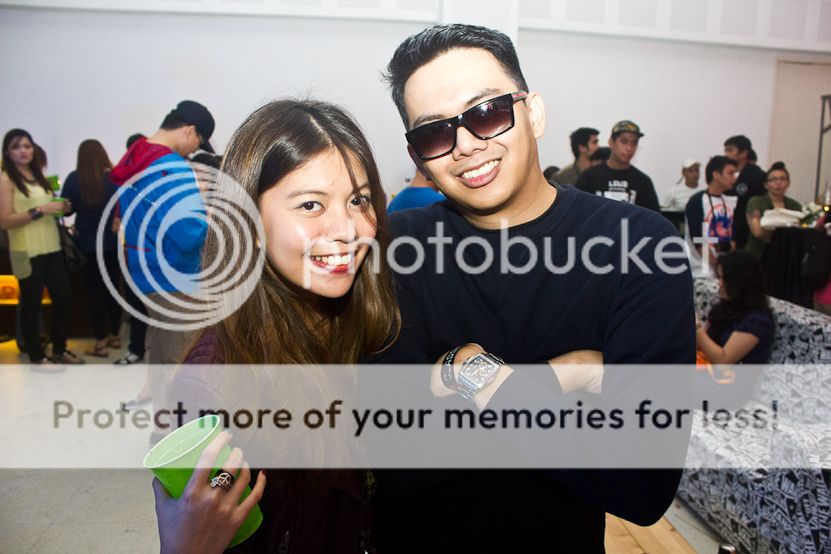 Cera made it!
Ed, Maricar and Don
The last solo performer
White Space was packed
Reena and Jay-R displaying their artistic skills
DEER GOD
More music
And more winners
Just like that, I found Autumn.
Save Me Hollywood
Julz ♥
Wong and Akuma (
we Legendary
)
"SUCKER CUP"
Vans hardworkers
Anikkart
Cake for the birthday girl Thina!
Hello Pia
Thina, Reena and Mirrela
The Prince of R&B Jay-R
Mirrela, Mirrela!
Vans umbrellas. Woot!
Can also double as light sabers
Eric Gangnam Style
Big ups to
JoeyTooFresh
for the photos!
Maaan, Vans did it again. Good stuff Wendell! Shout outs to Thina, Melvin, Mirrela, Kat and the entire Vans crew. I had so much fun. (even though I don't remember half of the night)
Cable Car after was ♥.
Then Skratchmark rocked Aracama where I killed time to sober up. Fresh fruit shakes mmmmm.
Last stop was Borough. The server took my soup away without asking if I was done. It's all good, though. The grilled cheese and tomato soup plus fried chicken and waffles were bomb, yo.
What a weekend!