That's 1,080 minutes of waiting. ALL. FOR. LOVE. (I know some marriages that didn't even last that long)
(click to play)
First in line, 8:05 pm.
we Legendary crew (Mav, Wong, Moy)
2nd in line, 8:25pm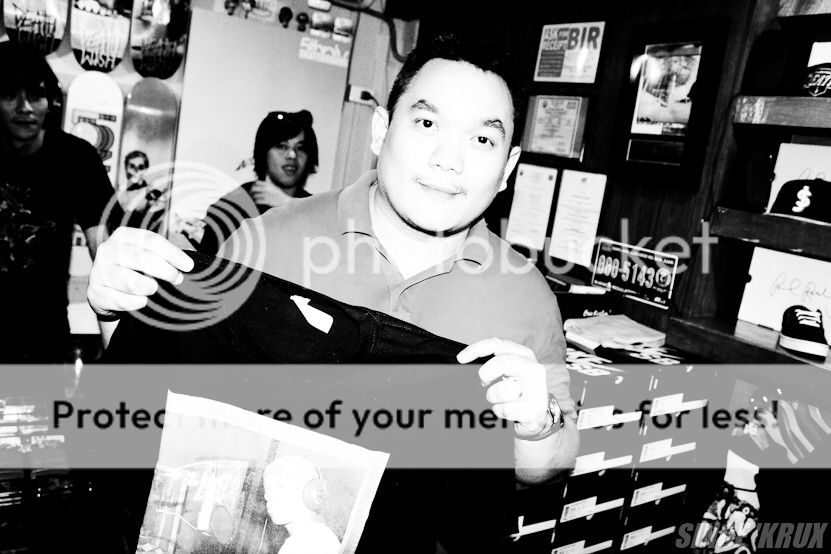 Ahahahahahaha (I love you Val!)

More happy Space Jam Dunk SB customers
More shots (only 18 and above)
Toots knows
Broken arm and all
Val back for more
Space Jam Dunk SBs are so damn sexy
So the boyfriend finally showed up 20 hours after he asked her to line up
Thanks for the drinks!
Thanks for the champagne Mackie and Bradley! (sorry I missed the party, I was dead tired)
You know you scored when even females give the thumbs up
Moy is a celebrity now, signing tees and giving free wet kisses.
The Madman not so mad tonight


Surprise guests. Edu and Nicole.

Customers just won't stop coming
Feel good story of the day. I know there are lots but this has to be the best. Young girl comes in the shop with rolled up money in her hand and asks if there's a size 7.5 left for her brother. The last pair available? Yup, you guessed it. A 7.5! Both left with the biggest smiles on their faces.