Another crazy Saturday at
everyone's favorite skateshop
! Shout outs to all those who braved the heat and waited for hours. I only stayed until 5pm but I still had fun seeing familiar faces and meeting new ones. You guys are the best! The wL fam sends their appreciation and thanks. 'Til the next big day! :)
This is the new sign
This is the big day crew
This girl was first in line. She arrived at 5:30 am. ALL. FOR. LOVE.
This dude came all the way from Tagaytay City and went home happy with 3 pairs.
This is Brownie's buddy. Sike.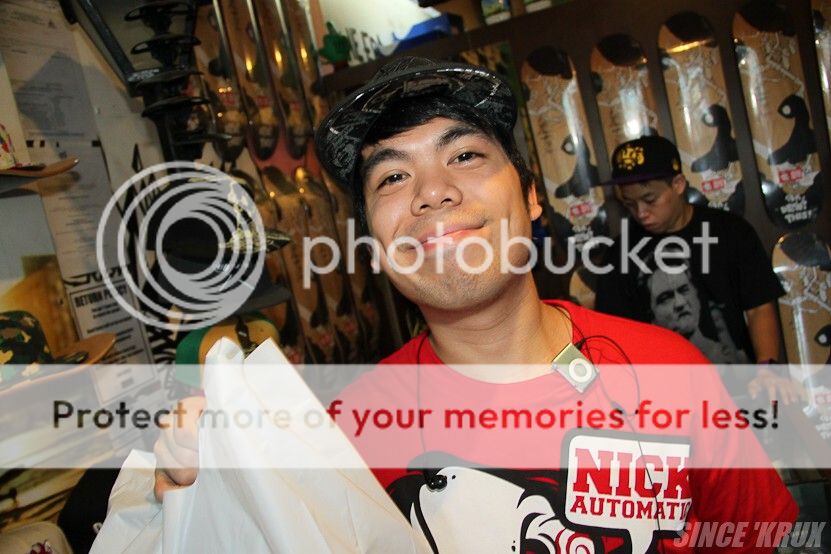 This is RJ after someone suggested Chinese food.
This is the dude to go to if you're looking to purchase a Honda. Hit him up on
facebook
.
This dude went dual.
And this is
where you can find the rest of the photos
.
More people came after I left.
You guys are insane!
* TIPS HAT *