Ronac Art Center was hella packed last night!
First stop, Secret Fresh! Some cool collectibles just in time for the NBA Playoffs. (Go Bulls)
850 pesos each. 12,750 pesos for 1 case (Buy a case and get a free Kobe WonderCon edition)
Limited stocks
So hurry!
Sponsored by ROCKSTAR. LMFAOOOOOOOOO at Asa in the back. You're such a goofball I swear!
Fresh Manila Crew
Rockstar Familia
Let's go up to The Deck, shall we?
Your favorite skateshop
about to DEFINE THIS

UNSCHLD, Secret Service and Terminal peeps
Time for some entertainment!
WHOA. Standing room only.
I've never snapped a photo with so many eyes closed!
Skaters recognize skaters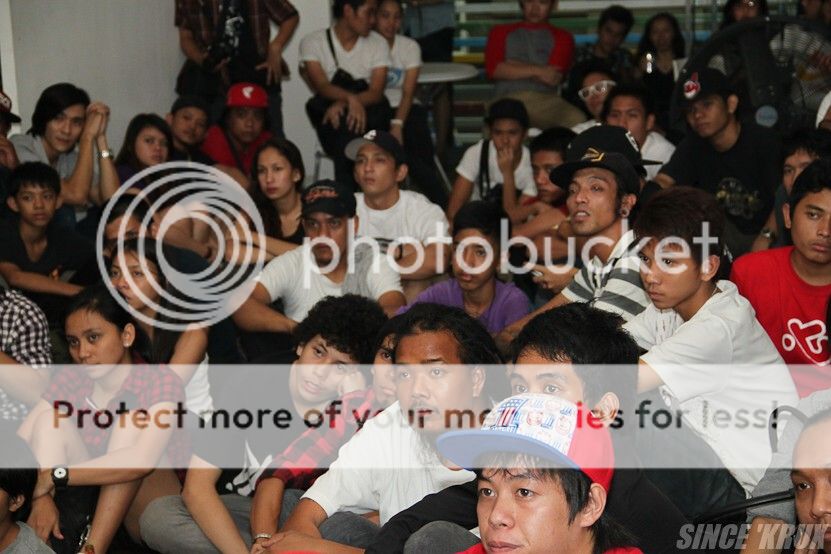 They Legendary
Mel and Dann
I'm jellard!
Shop is now open!
Mark had this crazy idea he posted on facebook Friday night. First two to show up with wL ink on their body get free sneakers courtesy of Nike. These two, husband and wife, arrived at Ronac hours before the scheduled event. Meet Mikhael and Xiang.
#swag
#woop
Remember Miggy and Renzo? They claimed the prize they won
here
. Scroll down and watch the video as they reenacted their now infamous dance moves. Good sport! Good sport!
Akuma and Moi on deck tonight
Along with Brownie
Happy customers
This kid was ecstatic that he was first in line. He wasn't really first but I made a mistake of giving him the number 1 stub. Then he went wild again when he completed his S**T CARD. Both times he thought he was eligible for free sneakers. (wL doesn't always give free stuff to the first person in line and the only S**T CARD holder who got a pair of free sneakers was the first dude who completed it) It's alright kid, someday you will marry a very beautiful rich woman and will rule the world. Then you'll look back at this night and thank us for making you stronger. Nice tee, though.
This dude completed the S**T CARD first! (a couple of weeks ago)
Enjoy your pair, man!
Yda with the bf. She wore Dunkles. He wore Guccis. I wore plaid boxers.
New do?
I wish I had parents like them. They lined up for hours while their son was out with his friends.
That's a sick deck!
5thply
yo.
Full size run, man!
Watch out for this kid. HE. CAN. SKATE.
THANK YOU BASED CRUX
The future
Jamie cut her hair! Hey, don't forget my chickens.
Click
HERE
to view the full album.
Watch this video or else! (click to play)
What a tiring but AWESOME night.
THANK YOU!
If you failed to make it last night there's no reason why you shouldn't drop by today. You already know these things won't last on the shelves. (NBA figurines at Secret Fresh, 5thply deck, DEFINE THIS DVD and Nike SB April 2011 drops at weLegendary)
:)